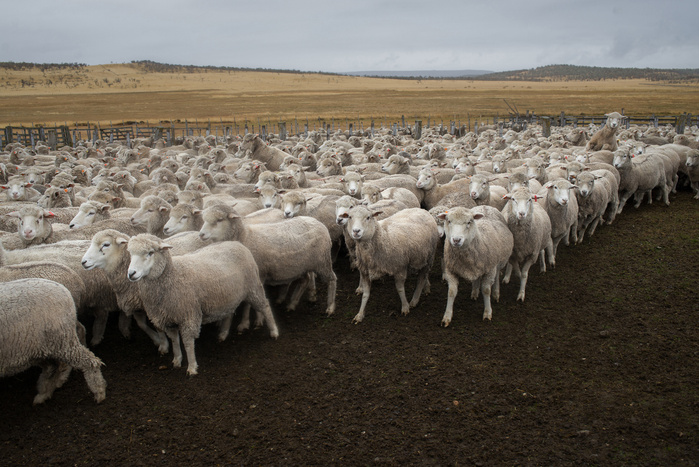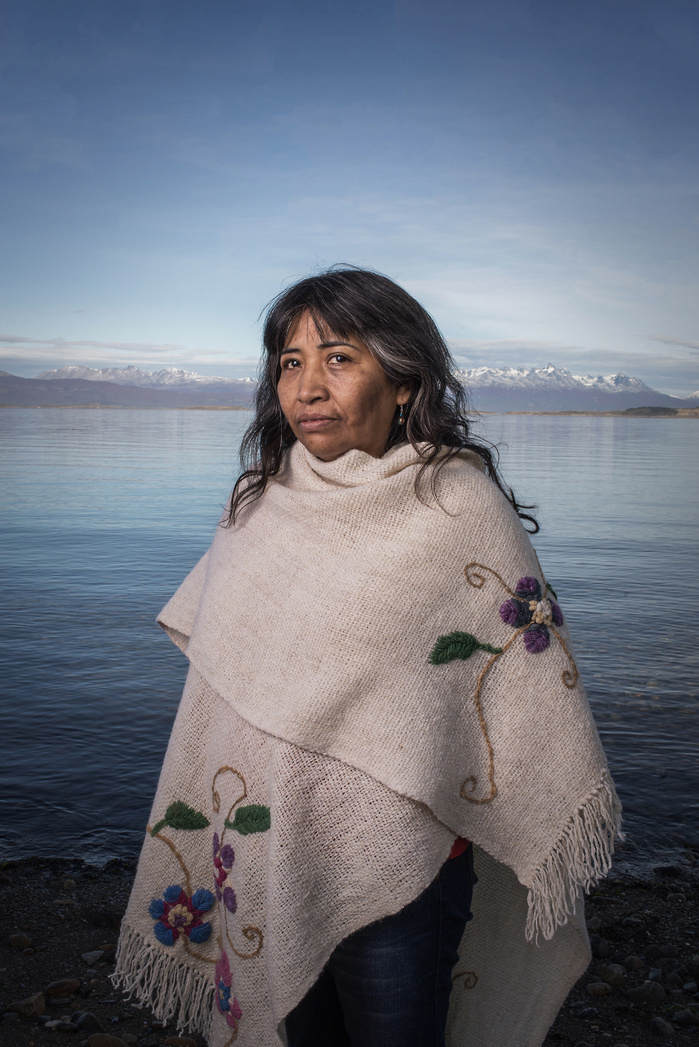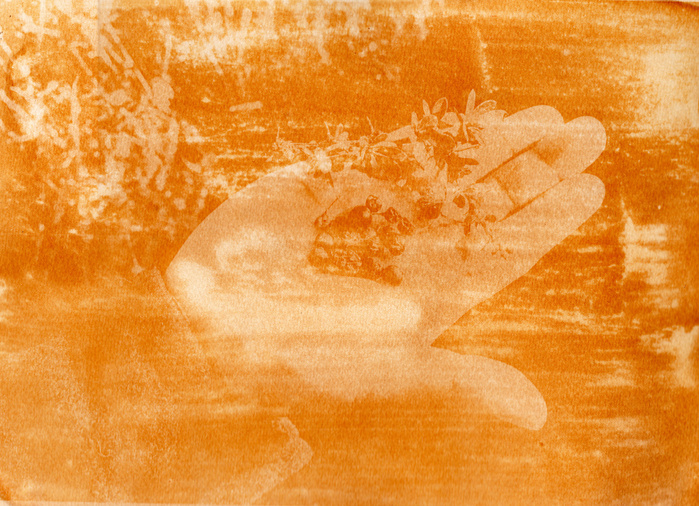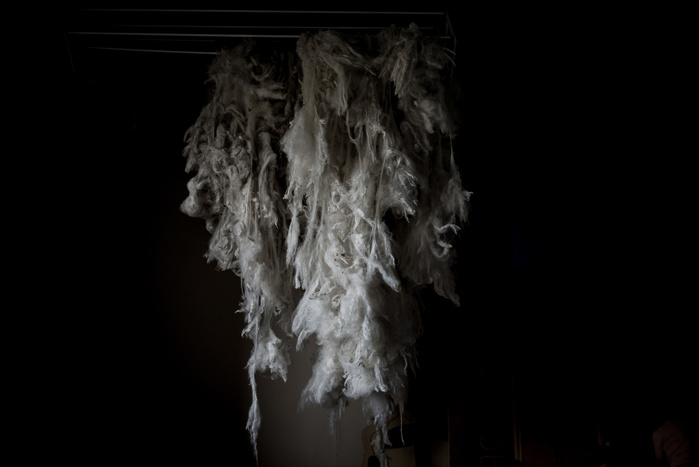 Existe un mito en las tierras patagónicas que dice que si alguien pasa a un@ bebé a través de una telaraña, se convertirá en un tejedor@.
La hilatura y el tejido constituyen prácticas ancestrales que permanecen en nuestros pueblos desde hace siglos. Como producto de la herencia indígena, distintas zonas de nuestro país han desarrollado técnicas, herramientas y laboreos específicos que connotan simbologías propias de cada cultura. Desde el siglo XIX en la patagonia argentina, a partir de la expansión del modelo agroexportador de producción de materias primas, el tejido e hilado a partir de lana de oveja se instaló como una práctica generalizada.
"Hilanderas del Fin del Mundo" es un grupo de mujeres de la provincia de Tierra del Fuego, dedicadas a hilar, teñir y tejer lana de oveja local. Hace ya muchos años juntas para crear un mercado donde vender sus productos, bajo los valores del comercio justo y el respeto por el medioambiente. Transforman la materia prima local de forma artesanal, creando prendas que dan cuenta del territorio en el que están hechas. Reciben la lana, la tiñen con tintes naturales que recolectan de raíces, frutas y plantas de la isla y la tejen para crear productos únicos de la región de fueguina.
Las "Hilanderas" están unidas por el amor a la lana y al proyecto común. En el camino, se encuentran, comparten conocimiento, se apoyan mutuamente y, lo más importante, se empoderan a sí mismas.
--
There is a myth in the Patagonian lands that says that if someone passes a @ baby through a cobweb, they will become a weaver @.
Spinning and weaving are ancestral practices that have remained in our peoples for centuries. As a product of indigenous heritage, different areas of our country have developed specific techniques, tools and workings that connote symbols of each culture. Since the nineteenth century in Argentine Patagonia, from the expansion of the agro-export model of raw materials production, weaving and spinning from sheep's wool became a widespread practice.
"Spinners of the End of the World" is a group of women from the province of Tierra del Fuego, dedicated to spinning, dyeing and weaving local sheep wool. They have been together for many years to create a market where they can sell their products, under the values of fair trade and respect for the environment. They transform the local raw material in an artisan way, creating garments that reflect the territory in which they are made. They receive the wool, dye it with natural dyes that they collect from roots, fruits and plants on the island and weave it to create unique products from the Fuegian region.
The "Spinners" are united by the love of wool and the common project. Along the way, they meet, share knowledge, support each other, and most importantly, they empower themselves.
https://www.nationalgeographic.com/photography/article/weavers-women-organic-dyes-tierra-del-fuego-argentina-culture